Telecentric Ultra-High Resolution Motorized Zoom Lens
10x up to 200x Magnification
No Distortion and a wide field-of-view
Only available in motorized version
Hirox developed a new and unique telecentric zoom lens covering a wide zoom range from 10x to 200x with guaranteed measurement results.
This ultra high-resolution motorized lens captures images with NO distortion and a wide field-of-view.
Motorized zoom, fast magnetic snap-on adapters make the operation easy, even for users who never used a digital microscope before.
| | HR-1020E |
| --- | --- |
| Magnification | 10x - 20x - 30x - 50x - 90x - 100x - 120x - 150x - 200x |
| Working Distance | 54 mm |
| Horizontal View | 30.5mm - 1.52mm |
| Motorization | Zoom |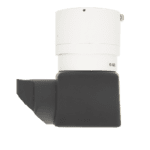 Coaxial Lighting Adapter
Lighting Method: Coaxial lighting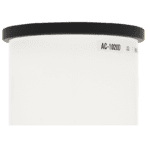 Diffusing Adapter
Magnetic connection
Lighting Method: Diffuse lighting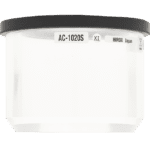 Side Lighting / Contact Adapter
Magnetic connection
Allows contact inspection on the sample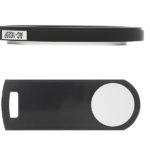 Polarizing Adapter (with filter slider)
Magnetic connection
Lighting Method: Polarized Filter Lighting
Adapters Effects on Samples